One of the reasons that Cosmic Amanda and I started this blog was because we both realized that Haverhill has a lot of potential – but it seems reluctant to make any significant growth.
I've only lived in the city for two weeks – but already the lack of a good supermarket has become a challenge.
Haverhill has THREE Market Baskets. Three. But not a single supermarket that sells edible produce.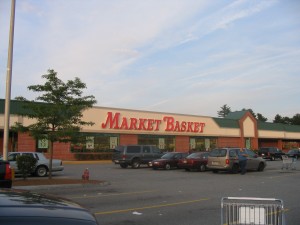 Sure – I can go the Loop for Stop & Shop, Plaistow for Shaw's, or stop at Whole Foods in Andover on my way home from work. But none of those options are really convenient when you just need a few items (trust me – don't go to Plaistow).
When I'm driving home from work and realize that I need a cucumber for my Pimm's Cup – I'm a little scared about stopping at MB and seeing what they have to offer.
On a recent trip to the store in Central Plaza, I found some green peppers: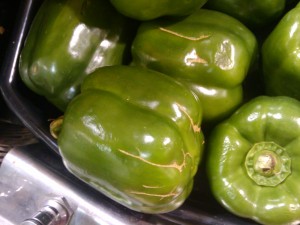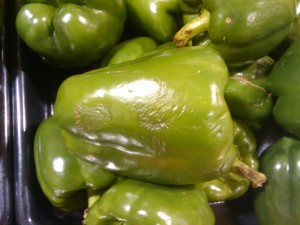 I shouldn't need to rub ProActiv on my peppers before I eat them.
(Strangely, while I was taking these pics – the green-jacketed produce department guy was dealing with a possibly-deranged woman complaining about the cost of peppers.)
I wouldn't pay a penny for that peck of paltry peppers.
And, can someone please explain why EVERYTHING needs to be wrapped in plastic and styrofoam: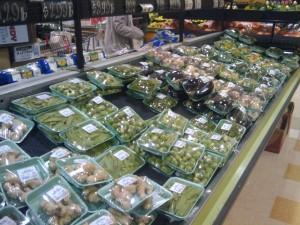 Bradford would be an ideal location for a Trader Joe's or Whole Foods, and either section of town could easily support a Hannaford, Shaw's (if the strike is over), or Stop & Shop.
Luckily, the Haverhill Farmer's Market will be in action soon and then we can all get quality fruits and vegetables.
And my cocktails will no longer suffer from sub-par garnishes.