Tonight was the grand opening of Pedro's, and those of who made it down to 147 Essex St. got a tour of their gorgeous office space, sneaked a peek into their secret R&D lab, and best of all were treated to free beer and cupcakes.
But wait- did I mention there were mini bike races? Oh. Yes. There. Were.
Around 7:00pm a nice crowd started to gather out in front of Pedro's HQ waiting for the main event…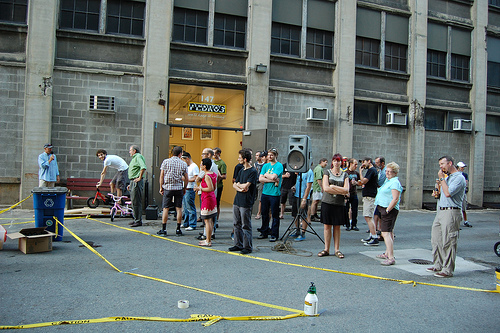 And it did not disappoint! Check out these action shots: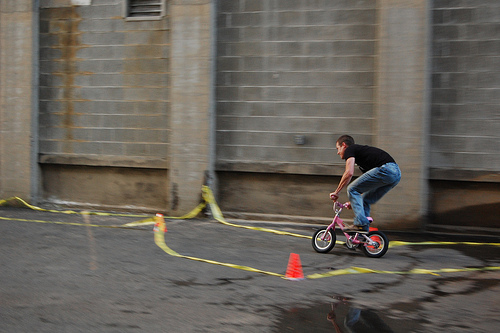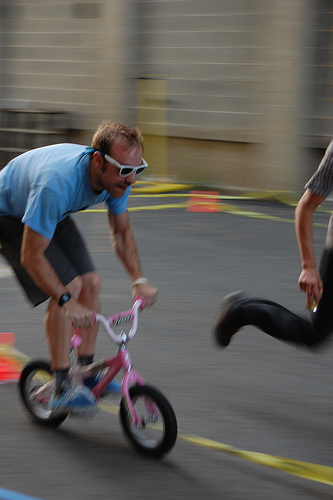 Hmmm, you guys, I think an event this monumental calls for more Haverhill Fever goofy animated gifs, don't you? (I can sense your heads nodding through my computer) In that case, I give you…
The Top 3 Goofy Animated Gifs from Pedro's Mini Bike Race
1. Know what this race needs? More cow bell.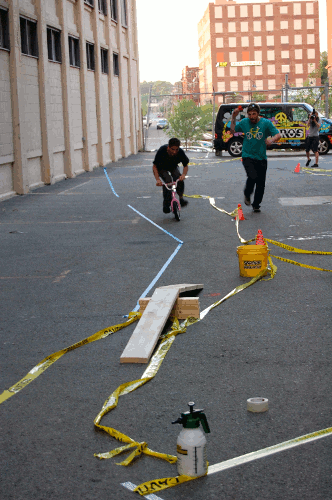 2.  I like to call this one the "Whoopsie Daisy"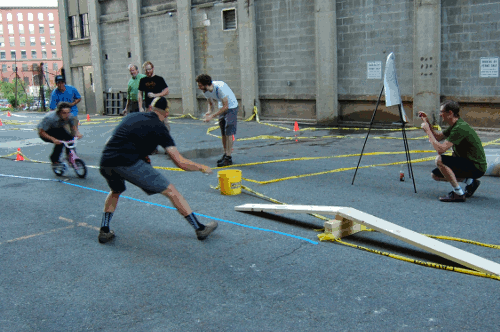 3. And last but not least- check out this guy's mad sit-down skills.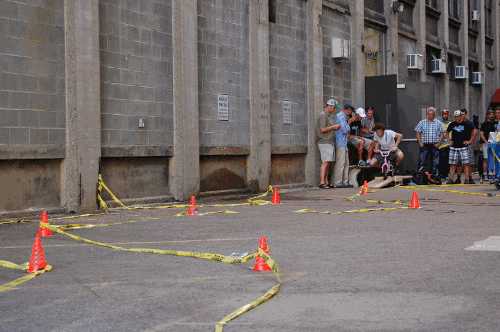 But all goofy animated gifs aside, between Pedro's and Frozen Waves, I'm starting to get really excited about the state of small business in Haverhill. It's been my dream since moving here to see these types of businesses come into town and thrive…nice to see it's coming true!
Unfortunately, due to all the activity at the open house, plus some shyness on my part, I wasn't able to catch up with any of the crew at Pedro's. Plus, with all the gif making going on, I ran down my camera battery before getting shots of the inside office. But rest assured, I'll be making another visit soon, if only to be able to pretend for a moment that I work in such an inspiring workspace!