Now that the floods of springtime have subsided, (Bradford basements, rejoice!) Little River is not much more than a trickle below the bridge on Winter St. The recent dry spell has revealed a riverbed littered with a vast array of (oddly enough) bicycles!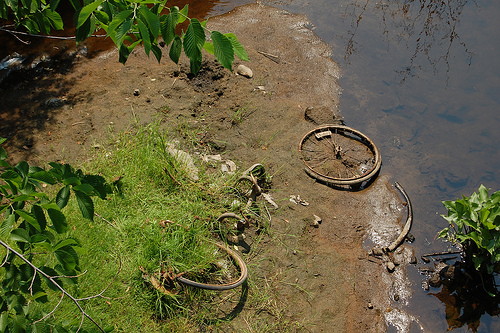 I counted the tires and freewheels of at least five different bikes down there, and even spotted a whole Razor scooter submerged at the river's deepest spot. Some of them looked almost like Jurassic fossils the way their bare bones jutted out of the muck.
I know it's a bit late for Earth Day, but is anyone out there willing to slap on some waders and fish this junk out of the water? If so, I'd be happy to help!